• See current time zone for Customer and Customer Contacts

• Record Shipping and Billing tips, i.e. Customer A only wants eMailed invoices, Customer B prefers invoices to be mailed. (Tips are available at the point of entry.)

• Enter default pricing for easy Order Entry and invoicing

• Enter multiple Ship To's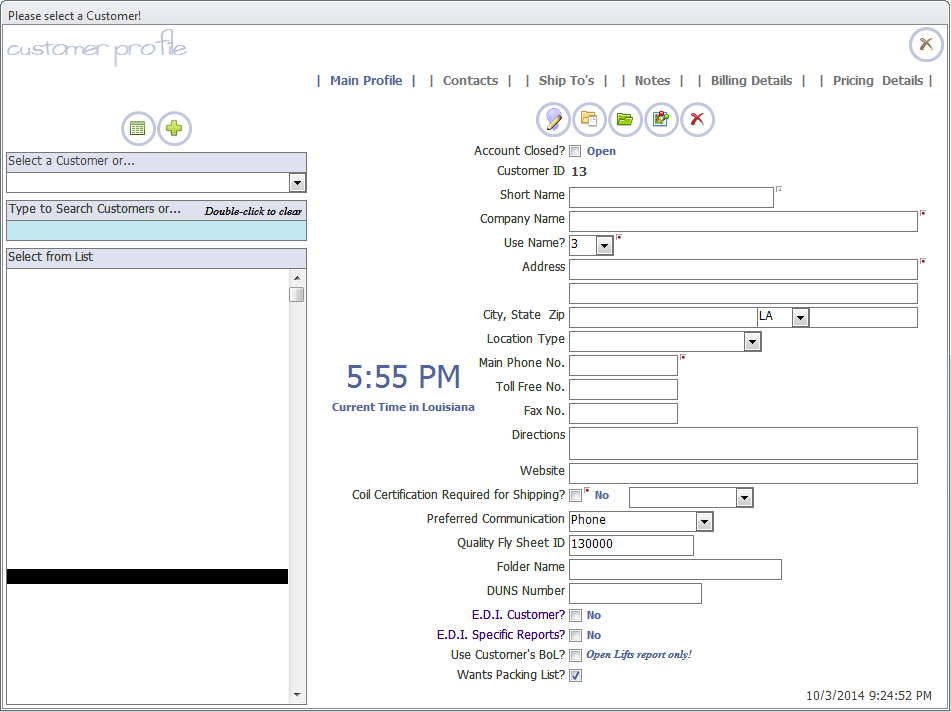 The difficult I do immediately, the impossible takes a little bit longer.